E-Mail:
GPG Key:
-----BEGIN PGP PUBLIC KEY BLOCK-----

mDMEYk9JrBYJKwYBBAHaRw8BAQdA9/+QPMAjyeqC+L18UnYTN5GZXSbnmBvpAW4O
dJiPzCC0J0NocmlzdG9waGVyIFNIRVBIRVJEIDxtb2lAY3NoZXBoZXJkLmZyPoia
BBMWCgBCFiEEiXVp+ISr+VCUmdy9D4/RqesuO+kFAmJPSawCGwMFCQPCZwAFCwkI
BwIDIgIBBhUKCQgLAgQWAgMBAh4HAheAAAoJEA+P0anrLjvp27QA+QEvyPuOVuzk
Cg0kzVbPUS72cKdfj6KkbOal276paMy2AQDtl7vh+fR/stWYxwhKXSQc5HEG4LNq
2neiNad10r1sCrg4BGJPSawSCisGAQQBl1UBBQEBB0DmHRBNRzAxYQ0HgRmE7n1D
3KlAEkaOFYOjQpJHEH8OfQMBCAeIfgQYFgoAJhYhBIl1afiEq/lQlJncvQ+P0anr
LjvpBQJiT0msAhsMBQkDwmcAAAoJEA+P0anrLjvpp/sA/3mQqSk8/iUkTbovE7Ft
Dlm5tWQCSvsga6ZW+vB/o0wsAQCYVqE/wD6X8I907dswHt7U9RVadA3myS1xA1Or
4j8aB7gzBGJPSp8WCSsGAQQB2kcPAQEHQPjMuR6YUlYNsLeIsPRD3Ad4iTmb6/U3
/lzxPHbyEypgiPUEGBYKACYWIQSJdWn4hKv5UJSZ3L0Pj9Gp6y476QUCYk9KnwIb
AgUJAeEzgACBCRAPj9Gp6y476XYgBBkWCgAdFiEEvWD7OK5TNgPyddjdO7YbVgC7
w3IFAmJPSp8ACgkQO7YbVgC7w3LhYgD+OQ4p/JZfeKKDgPRbotlDeMjHgTtB7UJE
U0ITn8fn7g4A/ilC/Zg5EIIDJz08WYj+L+PmzbLenne/71Y1IU8JWI4Ia7MBALmn
CAApOdZ2NsyCv6YJrDwW/67lPpgHbSsZOBVvdamAAP93PjETTr17CWsY1PU5lBGj
qJDoX6RReHOxxjHrESOhA7g4BGJPSq0SCisGAQQBl1UBBQEBB0CaIbvkxsh+15e2
i2/dERVzQceAAooKj5fmQ1+sqWvxTgMBCAeIfgQYFgoAJhYhBIl1afiEq/lQlJnc
vQ+P0anrLjvpBQJiT0qtAhsMBQkB4TOAAAoJEA+P0anrLjvpVOkBAKHJdbkjnW4+
xbd4pqnvyVlRd6z5EsdS0GxNwW+XCWYPAP9F+EZQ8yHt6qoSPbE4Tb/JkUgIc9Xy
svy8Q8/HgtHtA7gzBGJPSr4WCSsGAQQB2kcPAQEHQDg0ZGN0ukHfSWFw7ldv4JfK
L7bZprYZ2kXLSrgQ7HzkiH4EGBYKACYWIQSJdWn4hKv5UJSZ3L0Pj9Gp6y476QUC
Yk9KvgIbIAUJAeEzgAAKCRAPj9Gp6y476XJUAQCMKGaq1ZPDIXTwWaL4hayENjkc
dyEAnjQcnQGHgDM/dwEA+FG4+UJuqQoUneuBKNhJsHFCaICbrH/33MpaxO+Vlww=
=2Y6W
-----END PGP PUBLIC KEY BLOCK-----

This key can be used to negotiate a more interesting way to communicate with a different set of keys, if you're worried about stuff like envelope data. I get it.
Phone: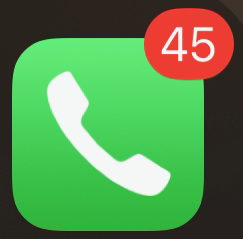 Sooo, about this. You apparently already have the number (it isn't hard to find). A lot of people call, and many of them have excellent things to say! Stuff that would be mutually beneficial, great ideas, or even just to say hello and share love. Some of you also want to tell me about your company's amazing cash offer for my house, or think that I should refinance at a higher rate, or tell me about my vehicle's warranty.
I cannot possibly discharge all my day's duties and answer every single phone call though (it would be a full-time job), so generally it works like this:
Text is infinitely better. I have no problems typing to you in a message window if I'm not exercising, driving a car, or something like that. You'll probably get an answer this way, and quickly, even if I'm on an airplane!
If we have a business relationship or are in the process of establishing one, congratulations, I'll probably see that and pick right up. You have the Power of Interruption, use it wisely!
If I'm in a meeting, or in Focus Time, or at an appointment, or driving, or walking dogs, I can't or won't answer. There's a lot of stuff that I do every single day that precludes telephony, even for urgent business. I might answer you on my Apple Watch, but it's kinda unlikely.
If you don't leave a message and I don't know who you are, I can't call you back (this should be obvious).
If I didn't call you back already, it's pointless to try again. I have no idea why some people immediately try to call a few more times without even leaving messages.
If you look me up and find the other number on my account, congratulations, that's my wife's number. Bothering her will get you blacklisted and you're never getting a call back.
TL;DR Just text me. It works. So does email.
Amateur Radio:
K3PV - You just might find me lurking on 20-meter PSK31, or fiddling with the local VHF/UHF repeaters.
---