Layout: Compact Full Size
Switches: Gateron Brown
Keycaps: GMK Belafonte
Controller: Stock
Firmware: Stock (QMK optional)
RGB Switch Lights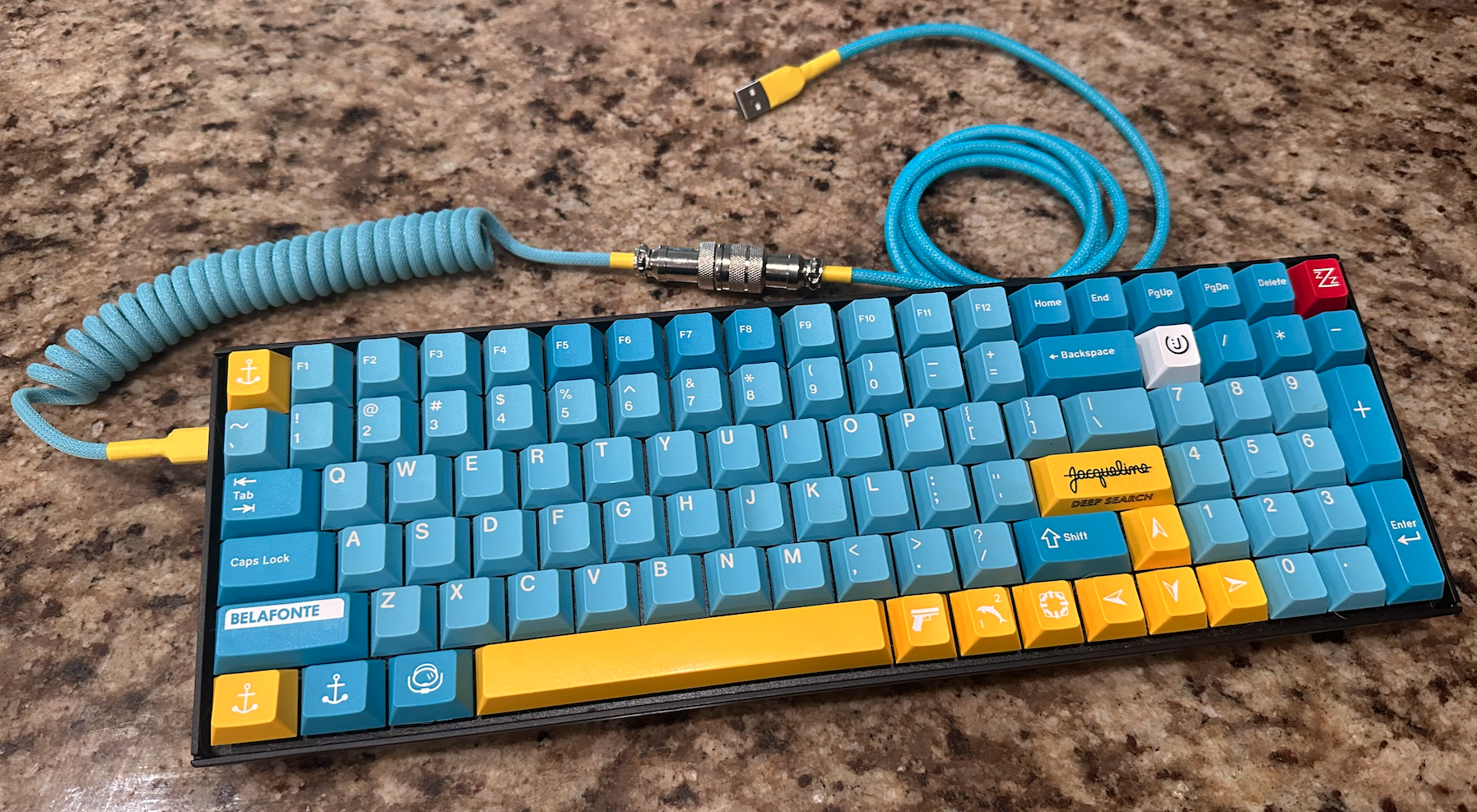 Supporting bluetooth and wired operation, and sporting a compact layout with quiet'ish Gateron Brown switches, this is my go-to travel keyboard. Look, I can't do anything smaller than this, and I surely can't use a keyboard without a numpad. This is the perfect compromise, and the Wes Anderson touch makes it a party favorite.
Guide to Using QMK on Keychron K series
---